January 22, 2016. Hilary checked in today as the new owner of Yankee #181. formerly Vision. Below is her email (minor edits). We'll standby for pictures and stories.
On Dec 10th 2015, I became the proud owner of Yankee Dolphin #181. She is living in a slip in Monterey Harbor....coincidently near a Pacific Dolphin owned by a Mr Lugo (Root Beer Float Pacific Dolphin #294).

I have renamed her "Delfina"...from "Vision".

I am completely new to the sailing world, so it was fun discovering what a following these great boats have.....and finding your site! Not sure if this is an old site, but wanted to let you know where ol' #181 is hanging out! I can't wait for the weather to improve and start having new adventures on the old gal.

All the best,

Hilary
Welcome aboard Hilary
*************************
*******************************************
This is what we had on Vision to this point. On November 4, 2014. Kerry Lugo (Root Beer Float, Pacific Dolphin #294) sent in an email regarding this boat. We are trying to get more information. We first heard of her back on April 28, 2012 when Kerry advised us that there was another Dolphin at his marina in Monterey, California. She is in slip #E37. The harbormaster advised her name is Vision
Vision is a newly Found Dolphin
Hi Ron,

Attached is a couple of photo of a Dolphin 24 located on "E" Dock in Monterey, California just 2 slips away from my boat, the Root Beer Float. This weekend I noticed a For Sale sign had been mounted on the boat and thought you might be interested in knowing about it. The area code is 831.

Best regards,

Kerry Lugo

ps There is no name on the transom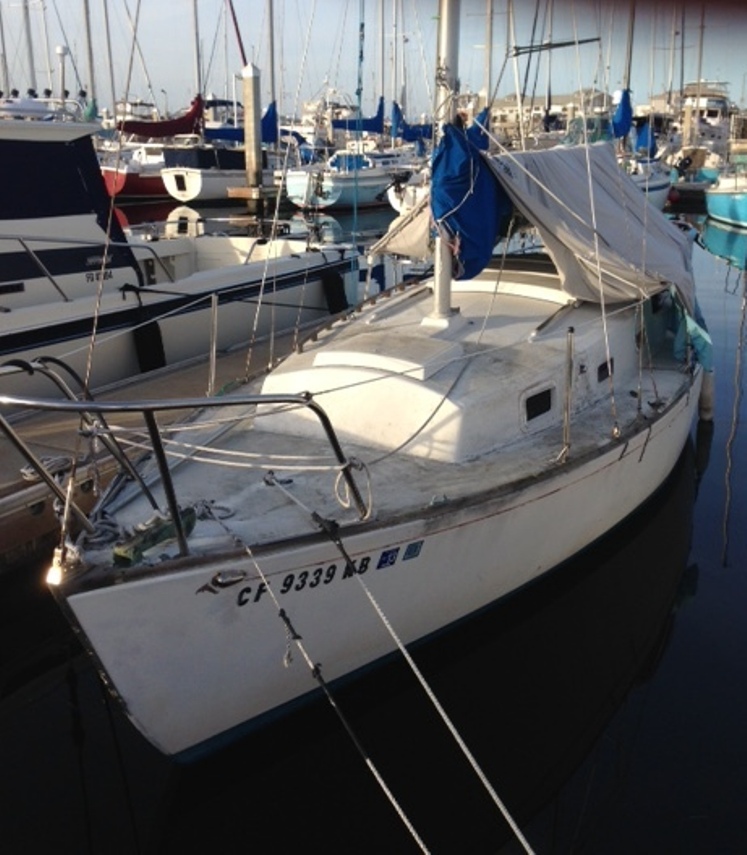 *************************
Webmaster Note, February 19, 2016 - 'Technical structure changes to this page"