Fred Balfour's Yankee, Tern was repowered in 1994 from an outboard in the transom well to a Yanmar 1GM 10 single cylinder diesel. We are going to try and detail as much of this project as possible so that others attempting the DYI approach will have peek at what they are getting into. A simpler approach is, in the Fall, leave the boat and a list of instructions with the yard, and pick it up all done in the Spring. There is only one small drawback. Your check will likely be for more than the boat is worth.
Here is what's behind the panel.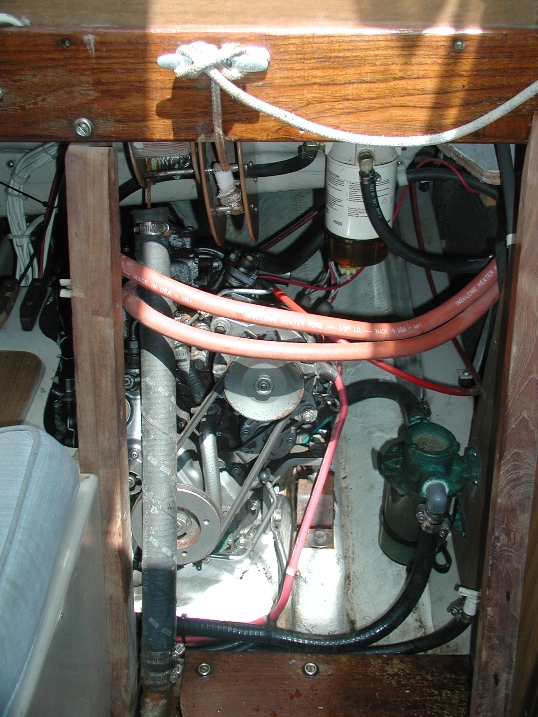 Engine from the starboard peeking site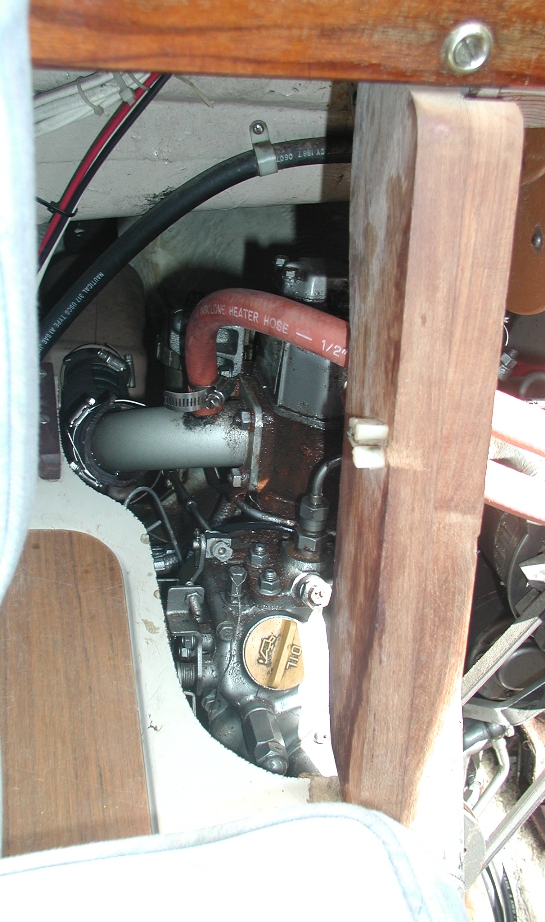 The stern tube and stuffing box - a before Bilge Pro photo...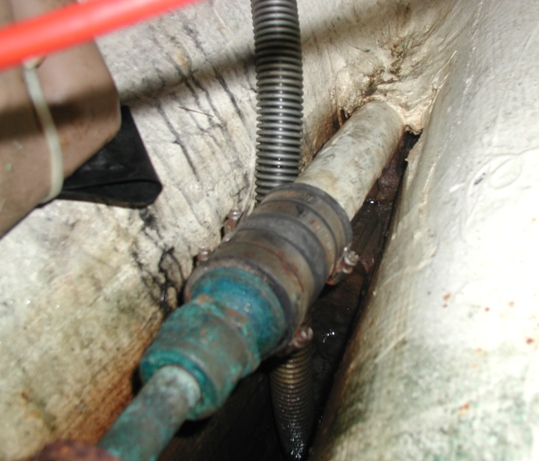 Cockpit controls and panel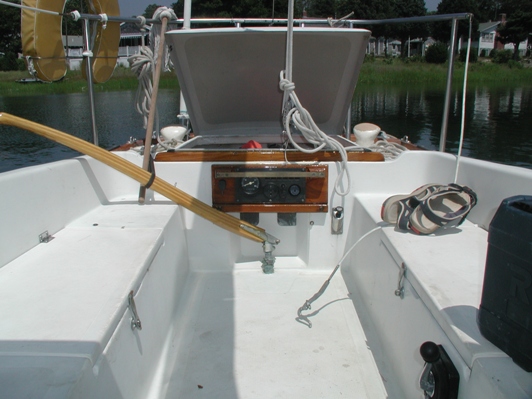 The panel up close