Sparkman & Stephens Fine Print Giveaway
To all of our yachting friends and colleagues:
The worldwide economic situation is volatile, there seems to be a continued string of bad news from around the world and it's not even boating season in our part of the globe. We felt it was a perfect time for another Sparkman & Stephens giveaway.
Sparkman & Stephens is pleased to announce five separate drawings for five different limited edition fine prints.
The five prints include: Dorade: Accommodations Plan, 1936; Dorade: Sail Plan, 1936; New York 32: Sail Plan, 1947; Bolero: Accommodations Plan, 1949; Bolero: Sail Plan, 1949; each original serigraph has been printed on Coventry rag paper, numbered and individually signed by Olin J. Stephens. Limited to editions of 300, these prints are sure to add to any yachting enthusiast's art collection. The prints will be delivered unframed. Retail value is $490 per print.
Dorade - 1936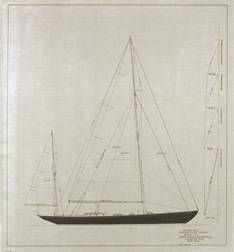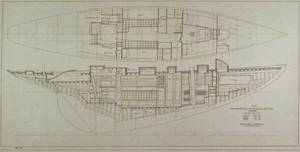 Accommodations Plan
24 x 44 1/2 inches
Sail Plan
32 1/4 x 29 3/4 inches
Bolero - 1949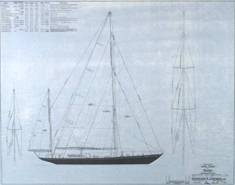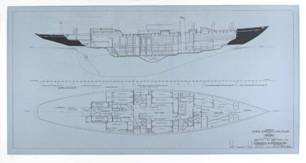 Accommodations Plan
26 X 46 inches

Sail Plan
30 3/4 x 37 1/2 inches
Sail Plan
30 1/2 x 29 inches
How to enter:
There is no cost to enter. Simply send an email to: info@sparkmanstephens.com with the subject line "Fine Print Giveaway" and be sure to include contact information such as name, address and telephone number.

Who can enter:
Anyone can enter; yachting enthusiasts, S&S employees, friends, relatives and business associates (and competitors).

Enter by:
March 10, 2009

Drawing:
March 15, 2009
Company Website: www.sparkmanstephens.com