Yankee's have always been admired for their interior woodworking detail. Their supplier, H&L Marine Woodwork in Rancho Dominguez, California, used to have a basic website (now defunct). They do have a catalog and price list (which I have) that they will mail out. I did not find any specifically identified Yankee parts. Check directly with them if you need a replacement - they still may have the patterns.
Below their contact info is:
H & L Marine Woodwork, Inc.
2965 E. Harcourt St
Rancho Dominquez, CA 90221
Phones: 323 636 1718; 310 638 8746; fax 323 636 1720
email H.L@sbcglobal.net
Rowland Thompson, Thistle, Yankee #99 told us of this company. H&L Marine was the original interior maker and is still in business. They will make cabinetry for the interior and have done so for Rowland twice, most recently in 2002.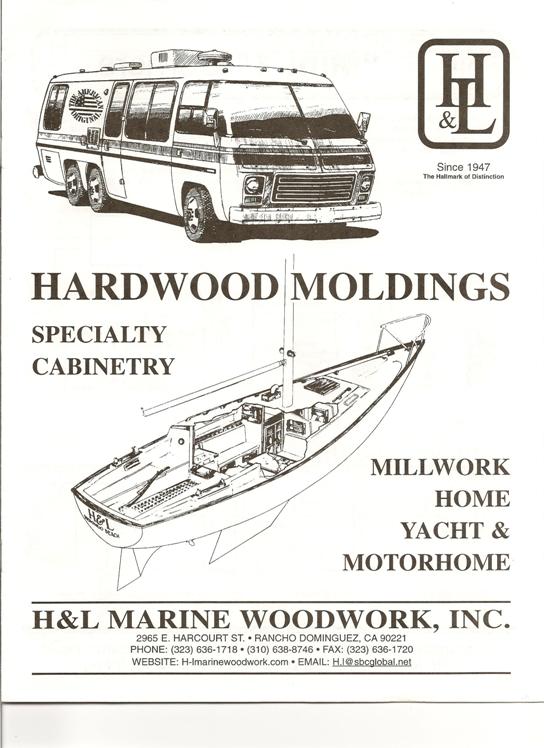 Cover page of catalogue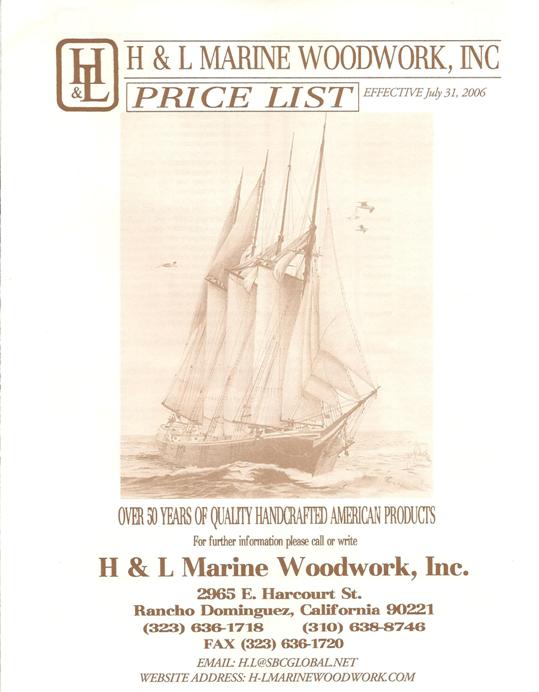 Price List Cover Page
***********************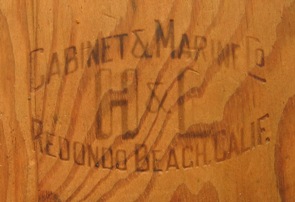 November 2, 2009. David Baumer sent in the photo at left of the stamped logo H & L 'burned' into the back of all the drawers of his Aeyla Makaira, Yankee # 81.